Yamaha is dedicated to improving the student music experience and in this vein has introduced the YX-230 xylophone, a step up mallet percussion instrument that is ideal for beginning percussionists.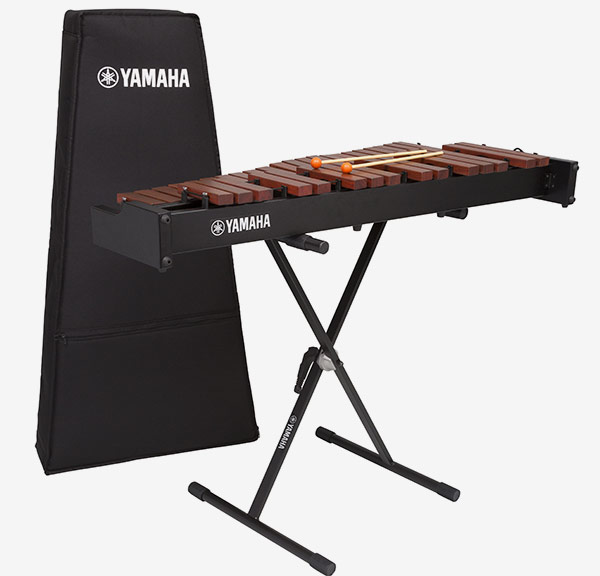 Measuring 45.5″ long and weighing only 23 lbs. in a compact, simple design, this 3-octave (C-to-C range) tabletop student xylophone is intended for students who often use rented "student kits" before progressing to tabletop xylophones. It requires no assembly and offers easy playability and handling, making the YX-230 xylophone the perfect first instrument for music education, practice and performance.

Made with quality materials and featuring 1-1/2″-wide bars, the YX-230 also employs octave tuning, resulting in a tone that is perfect for solo playing and private practice at home. Octave tuning reduces superfluous overtones, resulting in a pleasing sound for solo performance.

The YX-230 offers something completely new and fresh to the world of student percussion. Yamaha designers interviewed dealers, schools, artists and educators while developing this product in order to gain direct insight into the real needs of the market. The result is a versatile xylophone that replaces the traditional, student percussion kit with an instrument featuring exceptional quality, tuning consistency and sound that will set beginning percussion students on a path towards success.

The new xylophone's professionally tuned Padauk wood bars provide the Yamaha quality of sound that band directors have appreciated for more than three decades. A built-in handle allows the instrument to be easily carried by one person. The post, which is made of resin, will not bend and dampen bar resonance or cause unwanted noise.

The YX-230 comes complete with a cover that protects the instrument from dust and scratches, as well as a pair of ME-103 mallets.